Digital Leaders Blog 1 - November 2020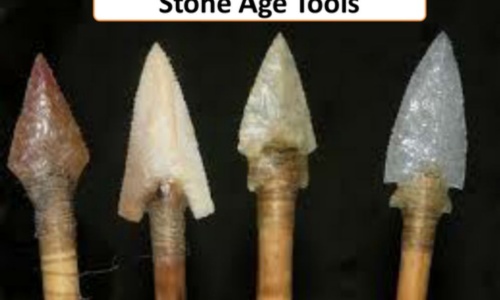 Here are what some of our new digital leaders have been learning about in class so far this year.
Ayaan – Year 3
Hi I am Ayaan I've been leaning about ancient Egypt their language is called hieroglyphics it's like a symbol language. I've also learnt 2 books Egyptian Cinderella and Beowulf also in maths we've learned column methods like addition and subtract and what absolutely love is we're learning about Vikings!!!
Tyreke – Year 4
Hello my name is Tyreke.
In class this half term we have been learning about the stone age times when people used stones to make weapons.
Jatona – Year 4
Our class has been doing things about the Mesolithic Age. The phrase Mesolithic Age means Middle Stone Age. We looked at some interesting paper texts and remade tools (Mesolithic age) people used. We have read this book with a little boy who invented drawing. I've also enjoyed seeing new class members and greeting them. We have also been doing stone age things in our topic, reading and writing.
Shaianne – Year 5
My favourite part of learning this term so far is having Miss Cribbon back doing the pottery workshop and drawing pots from the Ancient Greeks. I also loved writing letters that we can open when we're eighteen years old and see old work and how we have improved are handwriting and the spelling. On Wednesday, because of Remembrance Day we did the minute silence, thinking what the soldiers have done for us.
Fraser – Year 5
In school this half term, year 5 have been learning about the Greeks. I have learnt many new things and we made Greek art. Year 5 has also been reading a book about some Greek things. The name of it is Who let the Gods out? It is about a boy who meets an immortal and something to do with prisoner forty-two. I have also done a poetry workshop.
Vani – Year 5
The parts that I liked in this term so far are everything and I liked it when I wrote a card for me in the future. I like it when my teacher plays with class 21 and so many other things.
Zyad – Year 6
In writing this term we were writing a story based on the book The Lion and the Unicorn. Firstly, we read the whole book and wrote an extra chapter about what might happen next. We wrote about when Lennie saw his Aunt Rachel in Wales and his father was home on leave from the war.
In Reading, we were reading the Lion and the Unicorn and answering some questions about the text.
In Maths, we were looking at the four operations and the Bidmas. Bidmas is an acronym for the order of operations: brackets, indices, division, multiplication, addition and subtraction. Currently, we have started fractions.
Our topic this term is WW II. We have learnt about the Battle of Britain which led onto the Blitz. The Blitz is where the Germans bombed London randomly for about two weeks and people had to have blackout curtains so the Germans didn't know where they were.
Dino – Year 6
Well this term at the moment we have been studying many things like WW2 (World War 2) and for science we discovered how we make shadows and how we adjust their size and even measured their size. Furthermore, we discovered how to operate a light using materials like batteries, small bulbs wire etc and we even discovered their signs. We attempted to build our own lighthouses which also link to other lessons I study in and even attempted to make a working circuit through the lighthouse.
For writing we did our own story about the Lighthouse and did na explanation text about it too. We also learned punctuation that can improve our writing along the term but unfortunately, due to one week of lockdown that occurred in Year 6, we had to cut our response to the bank of England text about changing the 10 pound note. Now we are studying speech and doing many lessons about a conversation in the Lion and the Unicorn that we also have done in reading. For example, we did characters meeting other people in the book and discussing about how they speak and how to not tell but hint which was helpful. This also led us to making a text about a character in the book and the things they have done which we had to use our reading books for to gain ideas.
For R.E, we did a whole day recapping Sikhism and did a poster about it. We even discussed about the journey of life and death and pretending to be an agony aunt and help someone who has experienced a loss. We also did agony aunt about a kid who always has his parents shouting and arguing which we had help with too, but at the moment we are all studying a pilgrimage and we are really close to finishing the planning for our Leaflet explaining about a pilgrimage.
In maths, we normally start with basics like addition, subtraction, multiplying and division but we have started to recap on rounding, bus stop, prime numbers, square numbers, cube numbers, factors and multiples but at the moment we are doing problem solving. We normally get post assessments to test our knowledge on this subject and whether we need help on it or not.
In P.E, we do gymnastics for one week and then do something sporty the next lesson to make sure we get a taste of both and we are starting to do basketball and doing a moving gymnastics routine.
Assemblies are normally put on a board for us to see because of coronavirus we can't all be in the hall anymore, but we normally see lots of stuff about Christian values and now we are still doing black history month.