Spring Term 2017 is here!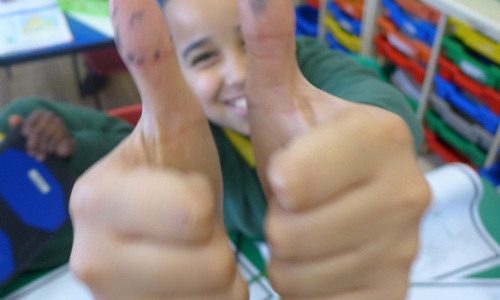 Posted on 29/03/2017 by Esther
At church today, we sang some fun songs for Easter. I like singing the songs but I don't know all the words. I really liked the jumping and dancing in the songs.
Posted on 29/03/2017 by Jadae
Father Andrew told us about God and about going to church. He told us about Jesus dying on the cross. And he had to hold the cross all the way but he got tired so one person helped to carry the cross and was told that if he did not, then he would go to prison.
Father Andrew told us about being kind, being good, not lying and about compassion.
Posted on 24/03/2017 by Zainab
HEALTHY SCHOOL EATING BLOG!!!!!!
It's very important to eat healthily because it is very good and great for your body. It also helps you get all the nutrition you need every day.
EXERCISE
Every day you need exercise and that's how you keep fit and strong.
KEEPING HEALTHY
You should keep healthy and eat healthy too! Eat well, drink well, exercise well, don't eat sugary things every day, remember to get enough sleep, eat your fruits and vegetables every day and make sure you drink enough water.
SLEEP
You should get 8 hours of sleep so you're not stressed the next day. To make a good night sleep, you should turn off all the technology and have a bubble bath.
Posted on 22/03/2017 by Christopher
KEBLE KEEP WINNING!
On Monday 20th March, the John Keble's football team went to Chelsea's training academy and played a premier league schools tournament. The team was out all day and returned with a lovely silver trophy. The boys played 5 different matches where they started off quite badly but fought hard, and were victorious in 4 of their matches. Because the team had successfully won the tournament, they are now going to play at Stamford Bridge for the national finals. If they win this, they would be crowned the best team in the country. The team and their coach are very proud of what they have done and now wish to win the national finals. Good luck!!!
Posted on 10/03/2017 by Reynard
In Science today we first used instrments to test how to make them louder and quieter. We learnt that the more energy we use, the louder it is. After that, we made whistles out of straws. We found out that the shorter we cut the straw, the higher the pitch was.
Posted on 10/03/2017 by Tyreek
When we went to the Science Museum, I saw some fun things you could go on. We move the earth around and the sun. I enjoyed it.
Posted on 10/03/2017 by Kai Ying
On Monday we went to the Science Museum and I went to the Wonderlab. My favrouite part was the slide. When there was friction on the three slides it changed how fast we went.
Posted on 24/02/2017 by Miss Loch
At the end of Spring 1, I announced a digital safety poster competition. Thank you and well done to all of the children that created a poster. It was tough to pick a winner, but well done to Weronika for an amazing digital footprint design, and to the runners up, Ivannah and Andrea for close competition!
Posted on 21/02/2017 by Laeticia
I think the Hamlet performance was funny and great. I really liked it when the girl sang and she threw letters and flowers.
Posted on 21/02/2017 by Clayne
It was so scary when the ghost appeared in the Hamlet play.
Posted on 21/02/2017 by Arella
The zoo trip was so fun. There were a lot of animals. It was a little bit scary because of the lions.
Posted on 21/02/2017 by Matthews
The zoo was really good fun. When I saw the giraffes it was like it was looking at me and smiling.