Summer Term 2017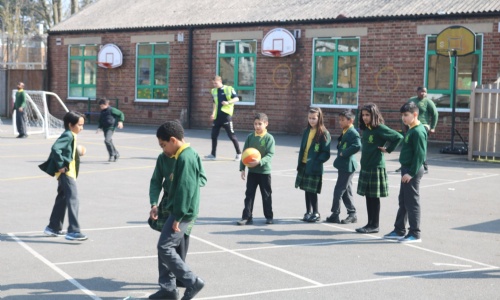 Posted on 24/05/2017 by Rashane
On the coach we had tea and coffee and a toilet. My dad and gran came on the coach with us and were both amazed. When I first stepped onto the pitch, it felt unbelieveable, I was standing on a proffesional football pitch!
In the semi-finals, we were losing by a goal and I scored the equalising goal which lead us into penalties. the feeling was unexplainable!
Posted on 24/05/2017 by Elluyani
It was a great experience and winning our games was the best part!
Posted on 24/05/2017 by Toure
Going to Stamford Bridge and playing in front of all those people was fun!
Posted by Ashanti on 19/05/2017
Last week year 5 and 6 went to stay at Cardfields and we had a wonderful time!
We went on a bug hunt and caught lots of bugs it was so fascinating!
We did cave drawings and we drew something that happend that week like our disco and barbeque.
At Cardfields we went to sleep on bunkbeds and it was so fun!
We had a sink and a wordrobe we even had bedside tables.
Our dorms were womed after birds such as Jay , Dove, Owl, Wagtail, Robin, Kestrel and Magpie.
Posted on 18/05/2017 by Maryam
We learnt about different milkshakes in class and Miss Wright gave us some big paper with a picture of a cup on it. We put a title on the paper and then we wrote down all the ingredients we needed. Miss Wright showed us first how to make the milkshake then we tried. We didn't have a blender but used a fork. We all got straws to drink the milkshakes...I prefer strawberry milkshake to banana milkshake!
Posted on 18/05/2017 by Denis
We made milkshakes with bananas in class. First we mashed up the bananas, it didn't look very nice. Then we mixed it with a fork with milk. Then we added ice cream. It was harder to mix with ice cream and was really sticky. It was very yummy! We are going to sell them on Tuesday next week.
Posted on 18/05/2017 by Syeda
Circle Time is great! You can learn about new things and about being kind. You can also learn about solving problems at home and at school.
Posted on 18/05/2017 by Stivel
Circle Time is fun! We learn about the world and how to solve problems around the world!
Posted on 18/05/2017 by Vicky
The SATs were stressful. We had 6 exams which felt like a lot. At the beginning of tests I felt quite nervous but felt calmer during the exam.
Posted on 18/05/2017 by Andi
The reading exam was the hardest as you don't know what to expect; inference, evaluating or clarifying for example. Afterwards, we went swimming and did some sports which helped us to relax.
Posted on 28/04/2017 by Jemima
This week we had mock SATs, it wasn't too difficult because I revised. I felt like I did well in Maths and Grammar.
Posted on 28/04/2017 by T-Jay
The mock SATs were not as difficult as I had expected. It was challenging to remember the things we had learnt earlier in the year, particularly for Maths.