Welcome to our school's blog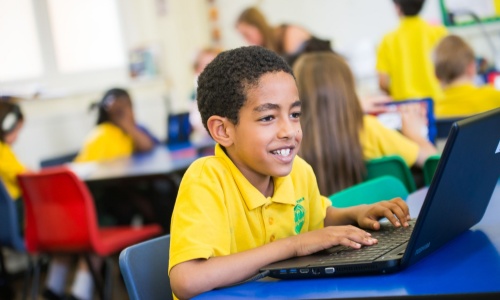 Children with exciting news and thoughts can share with everyone, everywhere.
Let's get blogging!
08.11.16 Face Front Inclusive Theatre Drama Workshop
Kevin, Tjay, Sumaya, Dacian and Shante and Mithuna
Today in our class (Year 6), we have learned that if someone you know was getting abused, to go to an adult or someone you trust. This made year 6 feel safe and we especially liked when they told the teacher and Uncle Ali because they are safe people and I also know what to do when something bad happens.
We have made this poster.
DOMESTIC ABUSE
CHILDLINE:08001111
Hideout: www.thehideout.org.uk
DO YOU NEED TO TALK?
If you are experiencing violence in the home need help support, information and advice
For adults please contact
National Domestic Violence Helpline: 08082000247
www.nationaldomesticviolence.org.uk
NSPCC: www.nspcc.org.uk
04.11.16 Christopher and Elluyani Year 5
At JK (John Keble) the teachers try their hardest to make the children to enjoy lessons😄. In my opinion JK is a great school because lots of people look after you and make you feel safe.The students like JK because we have a great football team and win lots of awesome trophies 🏆. What I like about JK is that it has an epic play ground and are able to be free. Many peple like John Keble because it is very creative and everybody works together as a team.
03.11.16 Google Expeditions Pioneer Programme come to John Keble
Andy, Year 6 Birch - 'I really enjoyed the workshop because it showed us how people ate during WWII.'
Pavan, Year 6 Birch, 'I really enjoyed it because it was fun - it was the first time I have experienced virtual reality.'
Weronika, Year 6 Birch - 'I really enjoyed it because I learnt where different animals live and how they are adapted to survive.'
Antonio, Year 6- 'I really enjoyed it because I learned more about how technology works.'
IO, Year 4 Holly – 'I liked the way that we went down the digestive system and that when we went to space we could see what Earth really looked like.'
Yu, Year 4 Holly – 'I think the Virtual Reality is cool and fun because it is like real life, like you are really there.'
Jemimah, Year 4 Sycamore – 'It felt like I was going through a real body. The virtual reality headset helped me to see what the human body really looks like and how it works.'
Reynard, Year 4 Sycamore – 'The Virtual Reality was really fun because it actually looked like we were going to get digested. Some bits were kind of gross but it was really fun.'
Austin, Year 5 Pine – 'It was exciting and it was a chance to explore other places that we wouldn't usually get to do.'
Siem, Year 5 Elm – 'It was amazing. I thought I was flying!'
Tayshaun, Year 5 Pine – 'it was quite scary because in the jungle the gorilla jumped in my face!'
Fares, Year 5 Elm – 'It was almost like I was flying when I first put on the Virtual Reality Headset. I was shocked.'