Curriculum Afternoon - Extreme Weather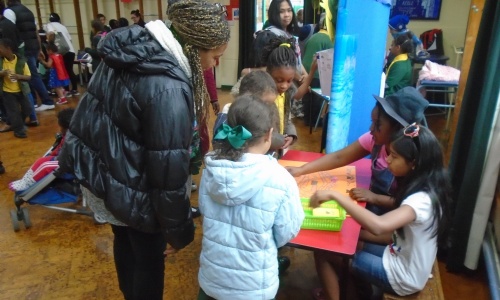 This afternoon we held a fantastic showcase of our learning for this last half-term on the theme of Extreme Weather.
Each class prepared an interactive station including examples of work, science investigations, games, "musical water", erupting volcanoes and tsunami models! During the afternoon children took turns to "work" on the stalls, sharing their learning with other classes who came to visit and then they did the same for the parents and governors who joined us after school - it was brilliant to see so many of them.