Brent Cricket Tournament Yr5 and Yr6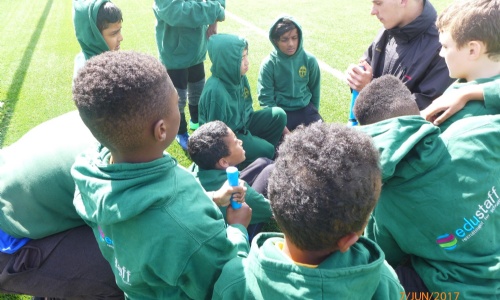 John Keble School competed in a cricket tournament held at Capital City Academy against 28 other Brent schools.
Our school cricket team came in 3rd in their group all of whom played brilliantly. Mr Collier quickly recognised that the other teams had some real hitters and so concentrated the efforts of the John Keble players on bowling and fielding. It worked fantastically in limiting the oppositions ability to score heavily. Great effort by the JK team!