Almuerzo Español (Spanish Lunch)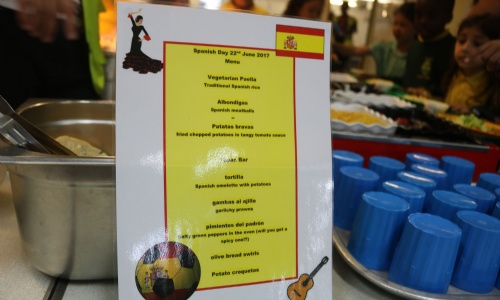 On Thursday 22nd June all of KS2 had the opportunity to try some deliciosa Spanish food: albondigas, paella, tortilla española, pimientos del padron, gambas al ajillo y patatas bravas.
We had a wonderful time eating with our friends, practicing our Spanish and listening (and dancing!) to Spanish and Latino music.