A Restorative Award...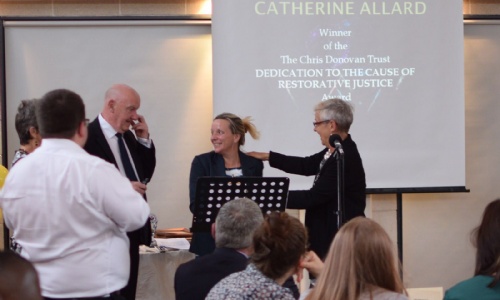 An award for John Keble School ...
On 29th June, Mrs Allard, Ms Hawker, Ms Harvey and Ms Rau went to an event hosted by The Chris Donovan Trust. During the event, Mrs Allard won an award for her Dedication to the Cause of Restorative Justice. This award recognises the skilled restorative work that all the staff at John Keble School take part in. We are very proud of this work.