Friday Afternoon Tea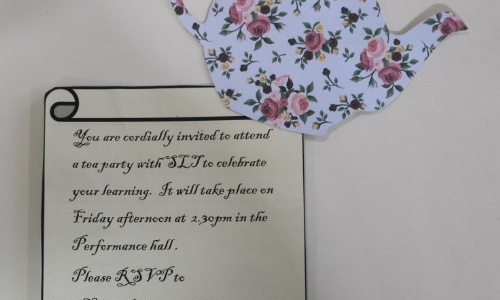 On Friday afternoon, we had our first "Friday Tea".
Mrs Allard and Ms Hawker invited one child from each class to share their learning and to talk about their week at school. It was fantastic! They enjoyed a special drink and bite to eat whilst they chatted. I wonder who will be chosen next week....
Please go to the Gallery section to see more pictures.