John Keble Meet the Dolphins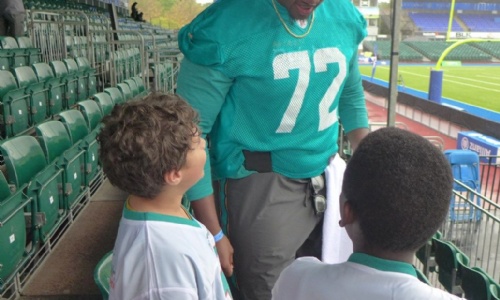 No, not the aquatic mammals! The American Football team!
On Friday 29th September, a group of John Keble School's children met NFL superstars, the Miami Dolphins at Allianz Park Stadium. The day was filled with training and fun and our children came away winning every one of their games! Well done to those children!