NFL London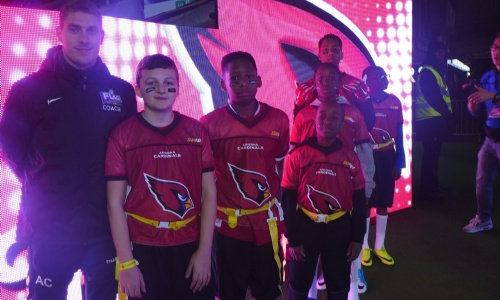 A team of 6 former pupils were given the opportunity of a lifetime as they played American Flag Football in front of 79,000 people!
The team were selected to play a match against a rival school during the half-time break at the NFL London match between Arizona Cardinals and LA Rams. Not only were the players treated to a free ticket for the match, they also had 'all access' passes to the ground, played on the pitch and they even had press interviews. The game itself went brilliantly with John Keble winning the 10 minute long match by 14 points to 7. Footage will soon be available for the match so watch this space…
Please click the link below to see the footage!