Girls Football Tournament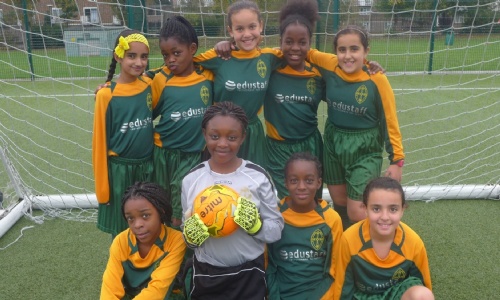 On Wednesday the 18th of October, the John Keble School girls football team travelled to Capital City Academy to take part in a tournament.
We were scheduled to play in 5 group games to qualify for the later rounds. The team started off well by drawing in the first game and winning the second game, with the captain scoring both goals in a strong 2-0 win. We then finished off our final 3 games with two defeats and a draw.
This wasn't enough to progress to the quarter finals, but having only had a couple of training sessions together beforehand this was a positive result for the girls who showed great team spirit and improvement throughout the day.