Ace Team Win Inter-Borough Tournament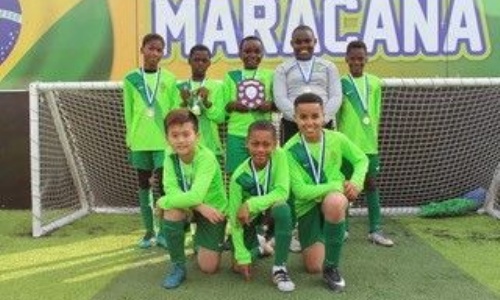 The Ace Team travelled to Goals Wembley to take part in a tournament for schools from across Brent, Westminster and Ealing.
There were 32 schools who entered the annual tournament which was hosted by the Elm Sports Trust.
The John Keble boys managed to finish top of their group, scoring 38 goals without letting any other school scoring against them! Going into the last 16 stage, the boys won by an impressive 6-0. The boys then won their quarter-final match with another 6-0 win and their semi-final match by 5-1. This set up a final against Sinai who the boys had met and beat in 2016 in the Hendon Cup and also The Capital City Academy Cup earlier on this season.
The final got off to the perfect start as the Ace Team striker scored inside the opening minute. The game took a twist when Sinai were awarded a penalty, which they scored. This was quickly followed by a second Sinai goal. The Ace Team rallied well and kept playing their passing game and it eventually paid off as John Keble scored two late goals to win the final 3-2.