Another Great Win for the Dream Team!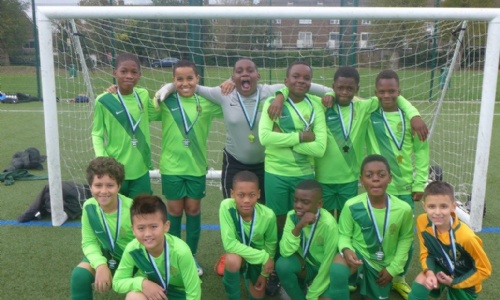 Following last week's 15-0 demolition of St Andrew and St. Francis, the Dream Team played their first league match of the season against Christchurch Primary School Thursday.
Little was known of the opponents, so Coach Eddy instructed the boys to play as though they were in training. The boys played some tantalising football, passing and moving and keeping possession.
The boys scored 8 goals in the first half and hope they would not concede any goals in the second half either. The boys continued to play high possession football giving the opponents few opportunities. With 8 more goals in the second half, the boys came out with an emphatic 16-0 win! Coach Eddie was pleased with the result and the progress made by the team.