Brent League Football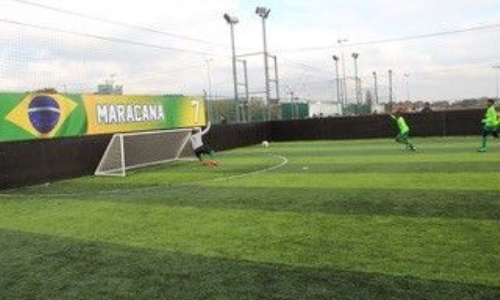 The Dream Team played two Brent league games last week, winning both games.
The first game was played on Thursday against Donnington Primary School, who the boys had never faced in competition before. Donnington did what no other school has been able to do this season with an early opener. A goal against The Dream Team! The goal woke the boys up who replied with 8 first-half goals and went on to win the game with an emphatic 14-1 win.
The lesson was learnt, the boys realised that they cannot become complacent going into the next fixture which took place on Friday. A team meeting prior to the game set the tone for the boys in that they should start the game on the front foot which they did magnificently scoring 16 goals in the first-half and ending the game winning 27-0 against St. Andrew and St. Francis Primary School.
This leaves The Dream Team sitting at the top of the table, having won their first 3 games and scoring a record 57 goals and conceding just 1 goal. Well done Dream Team!
With 6 more league games remaining in the season, the coach is very confident our boys will break more records in Brent and score more than 100 goals. That's the target. Watch this space!