Year 5 Anti-Bullying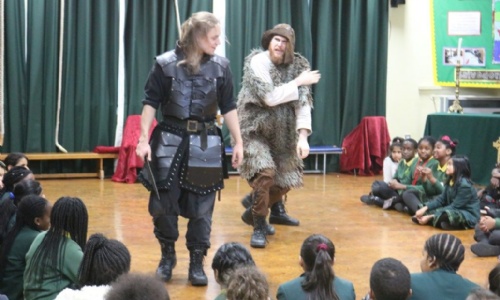 Year 5 were visited by Box Clever Theatre Company as part of our anti-bullying week focus.
They all participated in an interactive performance and then a group were selected to join the Box Clever performers for a special workshop. 7 students will be travelling to the Harrow Arts Centre in December to be part of an inter-school piece of work.