John Keble Vs. Southampton FC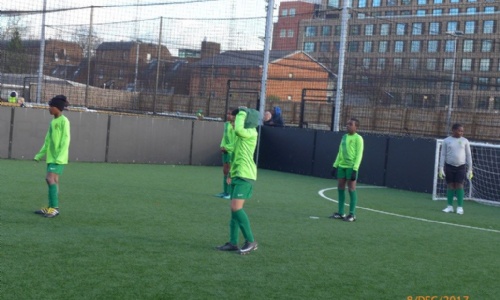 John Keble travelled to Westway Sports Centre to play against the Southampton FC Development Centre. The opposition consisted of Y6 and Y7 pupils from all over London who train with Southampton 3 times a week.
This was a brilliant chance for our boys to play against an extremely strong opposition and test themselves. The first half saw some fantastic passing between the John Keble boys and they managed to enjoy most of the possession. This finally paid off when John Keble took the lead courtesy of an excellent long-range strike. However, Southampton showed their class by scoring a breakaway goal and followed this up by another good finish to take the lead just before half-time.
The second half got off to a scintillating start with John Keble rattling the bar with a great shot after a great passing move. This was then followed up by a goal to make the score 2-2. Southampton then scored a goal against the run of play and the game ended 3-2. This was an amazing learning curve for our boys and they should be proud of their efforts against some of the best players from across London. Coach Eddy was extremely proud of the boys and hopefully this will help some of our boys to get scouted for the Southampton side.