Ace Team Wins Tournament!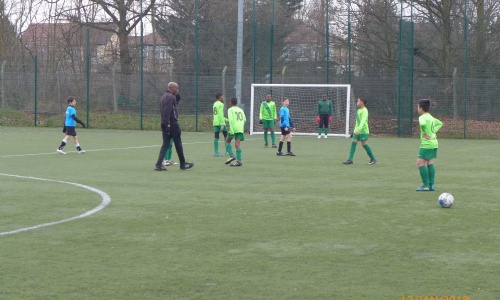 The Ace team travelled to South London on Tuesday 23rd January to take place in the Premier League Schools Tournament.
There were 30 schools from across London who took part and only the winners would progress through to represent London at another tournament to be held at Chelsea's training ground in Cobham.
The boys progressed through the group stages playing some brilliant football as they recorded six wins, including a 9-0 and 7-0 victory. The defence and goalkeeper were impeccable and did not allow any goals against them all tournament.
The boys won their group and played in the semi-final game where they had a tough game. After hitting the post twice the game ended 0-0, but thankfully one of the players scored an excellent long range goal in extra-time. The final saw the boys play another talented school but the Ace team played excellently and won the game 2-0. Coach Eddie was very pleased with all the efforts and attitude demonstrated by the boys and we are looking forward to travelling to Cobham for the next tournament in two weeks time.