Safer Internet Day 2018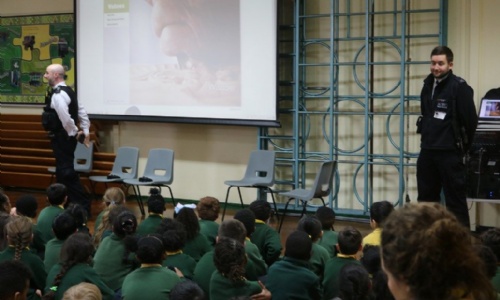 Safer Internet Day 2018 was celebrated globally on Tuesday 6th February 2018 with the slogan "Create, Connect and Share Respect: A better internet starts with you".
The school joined more than 1000 other organisations across the UK to promote using technology responsibly, respectfully, critically and creatively with an assembly. Our local police visited the school to help relay the message to the children. The school takes a strong stance on the subject and regularly reminds the children and involves their parents. The Powerpoint from the Digital Parenting session we held for parents this month can be found under the "Online Safety" section of this website.