School Council Meeting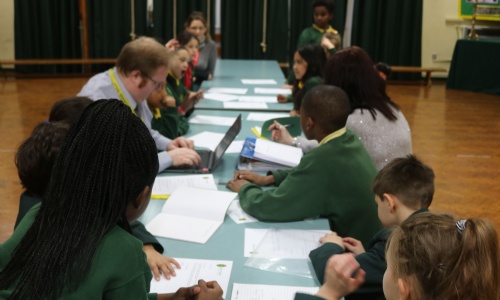 A select group of children from across the school meet weekly to discuss the welfare of the school and topical news.
The children welcomed Parent Governor, Linda Cowmeadow, to join their meeting.
This week in School Council we discussed our upcoming trip to the Houses of Parliament and the exciting tour we shall have.
We also discussed the cake sale where we shall raise money for toys for Breakfast Club. We decided to have it on Thursday 8th March, to have a team of people making posters and want to encourage everyone to bring, share, and buy the cakes.