Dream Team South of England Champions!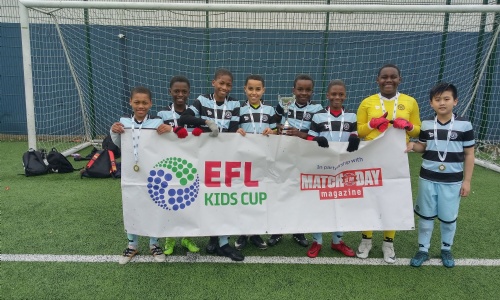 The Dream Team travelled to Reading to take part in the South of England section of the EFL Schools Cup, they were representing QPR.
12 schools from around the south of England and Wales participated in the tournament and the winners would go on to play in the national final, to be held at Wembley Stadium in May.
The boys played some fantastic football in the group stages but were only able to finish second in their group after a narrow loss against Reading. This helped the team to rally together and they played brilliantly in the quarter-finals, beating a strong Brentford side 2-0.
The semi-finals saw the team play against an extremely talented Aston Villa side. However, John Keble won 2-0 to book their place in the final against Cardiff City.
The final was a great match and both teams played excellent football. A moment of class from John Keble saw the game finish 1-0 in our favour. A special mention goes to all the boys who played, they demonstrated amazing teamwork and koinonia.
Next up will be a trip to the home of football; Wembley.