The School Councillors Walk Through "The Corridors of Power"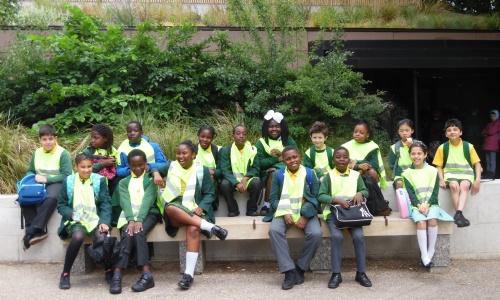 Our School Councillors attended the Houses of Parliament in Westminster for a guided tour and a workshop about voting and democracy.
The children sat in the Public Gallery and listened to a debate between the MP's. There were many topics being discussed, including current affairs and transport issues. During the workshop, the councillors completed a manifesto and took part in a ballot to vote for the party whose manifesto was most appealing. There was then an election to seat a Home Secretary, Chancellor of the Exchequer, Deputy Prime Minister and Prime Minister from amongst the school councillors. This was very interesting and helped the children to understand the the democratic system better! The children had lunch in the park followed by a walk along the River Thames, where they discovered lots of interesting facts about some of the inhabitants of the river, including Chinese Mitten Crabs!
During the course of the visit, the school council received many compliments on how well-behaved they all were, their general attitude and how involved they were in all of the activities. They showed great respect to members of the public and proved to be exemplary ambassadors of the school!