Brent Cup Winners! Again?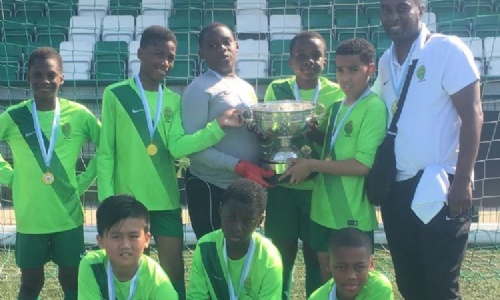 John Keble's Dream Team have lifted the prestigious Brent Cup trophy once again, matching the victory of the Ace Team two years ago.
It was a hard-fought game against Sinai Primary School who took the lead early on. The John Keble boys stuck together and played some brilliant football and went on to win the game by 4-1 in the blistering heat, keeping alive hopes for a Brent treble. Having already won the Brent League and the Brent Cup, they now have their eyes set on the Brent League Cup which would equal the Ace Teams achievements previously. The coach had this to say about the team's performance, "it has been four years of hard work and dedication by the boys. They have been working towards playing on a bigger stage and now that moment has arrived with a trip to Wembley and Leicester, representing Chelsea and QPR".