Year 4 Visit Swaminarayan Temple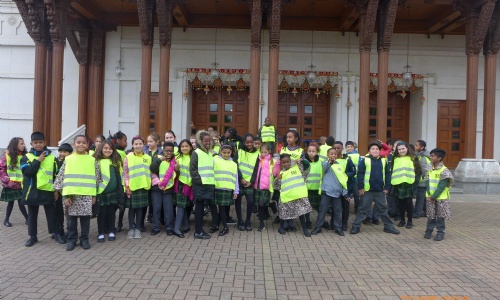 On Friday 27th April, Year 4 visited the BAPS Shri Swaminarayan Mandir (Temple).
We had to take our shoes off when we arrived and watched a video about how the temple was built. Then we were taken on a tour around the beautiful temple and we even got to watch some monks praying.
Year 4 showed great respect by staying quiet and thoughtful throughout the course of the visit.