Webinar with Harry Bibring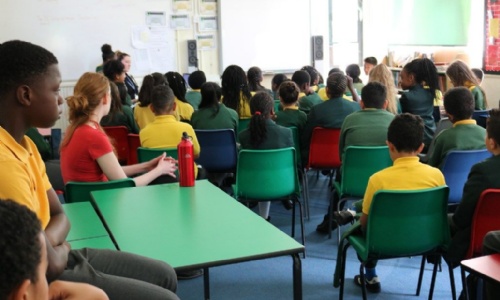 Pre-secondary were really lucky to be involved in a webinar with Harry Bibring.
Harry was a child who came to London on the Kindertransport and managed to escape the holocaust. He moved here with his sister but unfortunately both his parents died. It was very moving to listen to his speech. He spoke a lot about how we should treat people well and if we did that there would be no wars or hatred.
"I really liked that Harry was able to tell us his life story so well. It was amazing how he was so brave after everything he had been through." Kristen
"I think he was crying on the inside but showed how strong he was on the outside. I would have been crying if I was him." Shadani
Something Harry said that we will take away from it is the following,
"Babies are not born to hate." Harry Bibring, May 2018.