Healthy Schools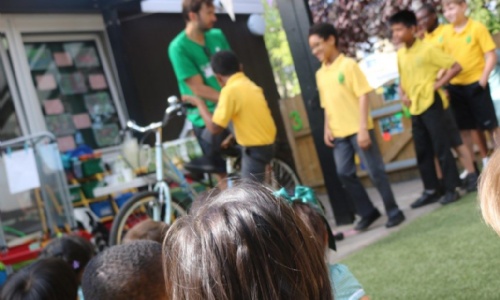 Having been accredited with the Healthy Schools Gold Award earlier this year, John Keble School continue to pursue and promote healthier lifestyles. This week, we held a number of events including scooter training and bicycle maintenance.
Dean from Cycle Instructor came in to teach the children from the Reception and Nursery classes how to ride safely on their scooters.
All children who scooted or cycled to school had breakfast together at the start of the day with a spread of healthy fruit.
Dr Bike is a bike mechanic who came in to the school to service bikes belonging to children, staff and parents.
Joe from Sustrans ran Smoothie Bike sessions for the school this week. Children got to design their own smoothie, they learned about healthy lifestyles and got to pedal the smoothie bike to make their own smoothie!