Football News - John Keble vs Islamia School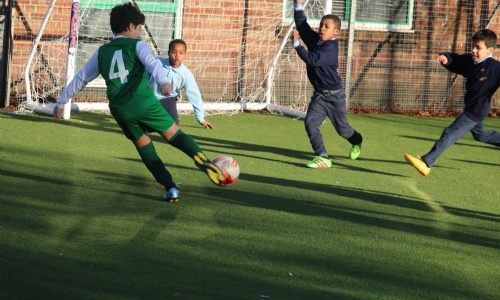 Children representing John Keble School played a friendly game of 5-aside football against a local primary school.
The team were held to a 4-4 draw in a game full of goals, skill and great teamwork. Having gone 4-0 up, the game looked to be in the bag. Alas, the Islamia school team showed character and drew level after pulling back 4 goals of their own. The goals came from Leandro, Jerome and 2 for Jimmy.