EYFS Singing Phonics Parents Workshop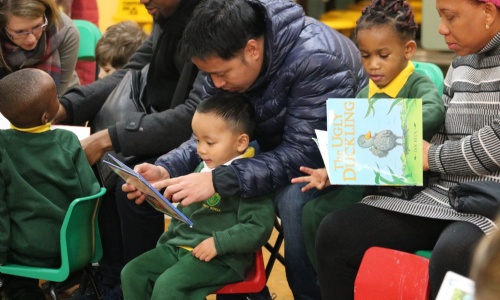 The Early Years parents were treated to another morning workshop to support their children's learning and development.
Our music teacher, Mrs Goddard leads this weekly session with the parents and the Early Years teachers. The workshop shows parents how to support their children. Together they learn how to distinguish different letter sounds and have more meaningful conversations.