Junior Travel Ambassadors Interviews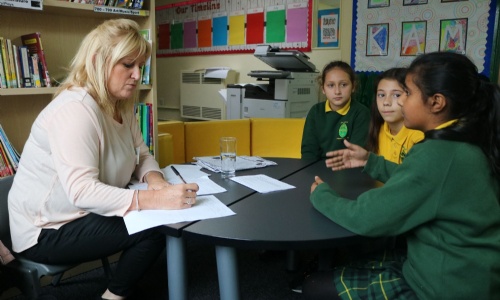 On Monday 15th October, interviews were held at John Keble School by a member of Brent Council's Travel Department in order to select potential ambassadors to represent the school.
The Junior Travel Ambassador (JTA) is a Transport for London scheme which is aimed at encouraging peer-to-peer engagement of the school and the wider community. It is designed to promote safer and independent travel ideas and practice for all people for healthier lifestyles and which help the environment. "It's a fun and engaging way to spread important messages and build skills for life".