"Mark and the Marked"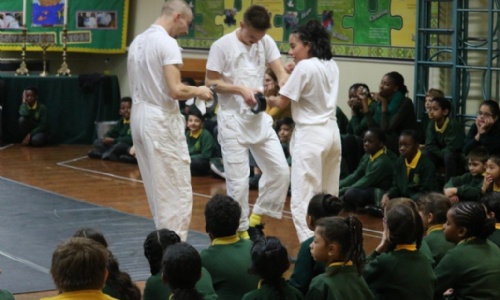 Anti-Bullying workshop for children in KS2.
Rhiannon, Michael, Miles and Abdul from the Clever Box Theatre company visited the school to teach the children about bullying. Through a very exciting and animated musical performance, the children learned how bullying can affect people in different ways and also how best to deal with bullies.