Sandpit Grand Opening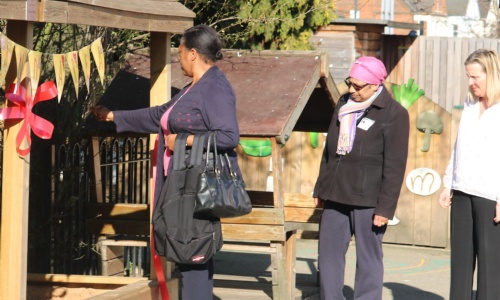 On Friday 1st March, the children from Early Years welcomed some special guests to the school to cut the ribbon for our new sandpit.
A former local resident, Sonia Palmer bequeathed an amount of money to the school before she passed away which was used to build a sandpit in the Early Years playground. Sonia's sisters, Elaine and Sandra-Lee visited the school to mark the occasion and shared with us the stories of how Sonia enjoyed seeing the happy children of John Keble School light up the road.