Ash Wednesday Service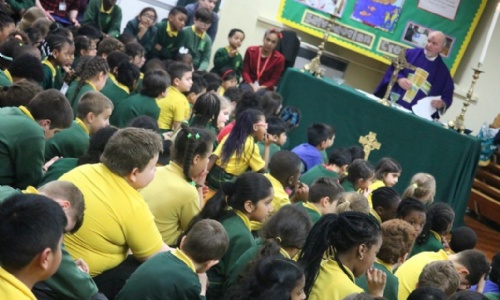 Wednesday 6th March marked the holy day of Ash Wednesday, a day for prayer, fasting and repentance.
Father Michael led the Mass service in the school and shared with the children and staff how we should be aware of our actions and to be mindful of how we carry ourselves.
The children participated in proceedings by joining in holy prayer and received the repentance ashes on their foreheads. Many will abstain from a luxury until Easter Sunday which marks the end of Lent.