Proms Praise 4 Schools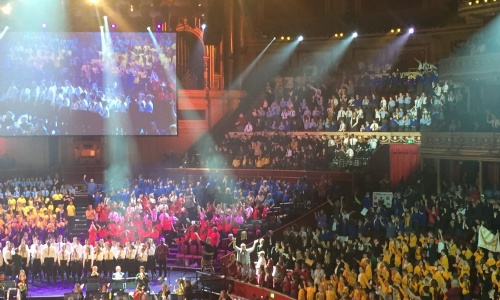 John Keble Choir went to sing at Proms Praise in the Royal Albert Hall on Tuesday 19th March.
Choirs from many church school were there, singing with All Souls Orchestra. The performance was based around the book of Exodus and it was presented as a musical theatre production. Children sang a variety of worship songs, watched the actors and listened to the orchestra play classical tracks.
It was an amazing performance. The Royal Albert Hall was sold out!