John Keble vs Maple Walk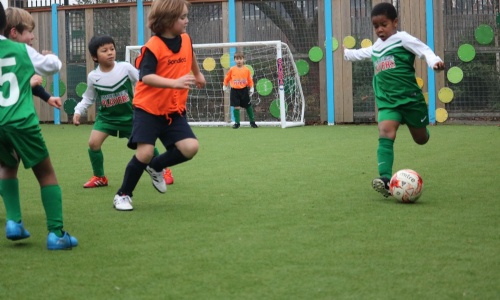 John Keble hosted local school Maple Walk for an afternoon of games.
Three games were played; Year 2 Football, Year 3 Football and Netball.
John Keble won the first game of football with Lauren scoring most of the goals in the 8-1 thriller. Coach Eddie of John Keble commented "I can't wait for Lauren to start training in the team" which shows the boy has plenty of potential.
The second game ended in a 3-3 draw in an evenly matched game. Lauren again showed a master class and scored all 3 goals for John Keble.
Meanwhile the John Keble netball team suffered from a heavy defeat losing 5-18 to the visitors. The game was full of great teamwork and skill but Maple Walk proved to be much too strong on the offence.