Investigating the Unexplained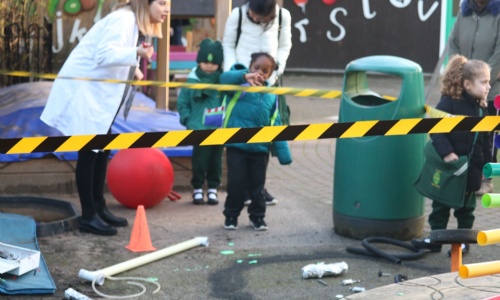 An Unidentified Flying Object has crash-landed in the EYFS Playground!
When the Reception children arrived at school after the weekend they found a crash sight of slime, parts and a very suspicious burnt circle. What could it be? Who has been here and made this mess? Come back and find out about what the children will uncover over the next few weeks!!