Peer Mediation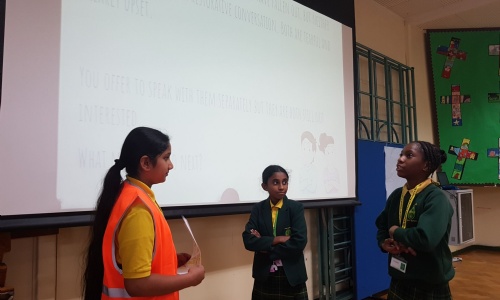 We are thrilled to announce that our newest recruits to the school's Junior Leadership Team have now completed their Peer Mediator training (despite the challenges thrown at us by Covid-19) and have started their new roles as of today.
Our peer mediators work to resolve conflict between two parties neutrally using mediation.
Quote by Adrianna: "As a peer mediator, I will help other children solve their problems by talking through them and coming to a solution by themselves."
They work alongside the Digital Leaders, Health Leaders, Subject Leaders and Worship Leaders.
Next term, we are planning for the school's JLT to meet with our governing body to discuss how best to continue to improve outcomes for everybody.