Raising Money for Charity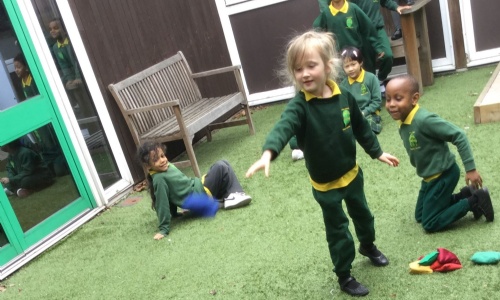 After a term's work learning about charities, students in key stage one keenly organised a 'Bean Bag Toss' to raise funds and support good causes.
Pupils were assisted in developing an understanding of disadvantage and deprivation, whilst thinking creatively about how to help.
"We want to raise money for all of the homeless people who are out in the cold and don't have much to eat." (Jeruel)
"Animals don't have a voice…we can be their voice…we can get them food and help them find a new home." (Aoife)
We are immensely grateful for your generous donations which will enable the charities we support to continue the tremendous work that they do.