PC Weedon Visits John Keble School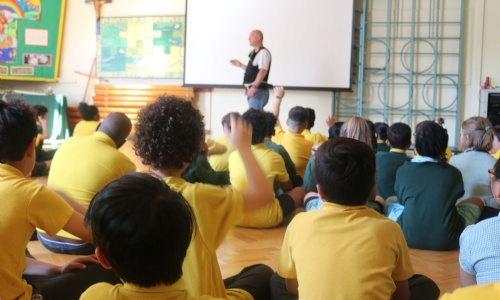 Our school's liaison officer PC Gary Weedon visited John Keble School to speak to Years 4-6 about social media.
He explained how the children could be putting themselves at risk through their use of technology, including mobile phones and gaming devices. He spoke about how to stay safe online and whilst using a mobile phone.