Playground Tales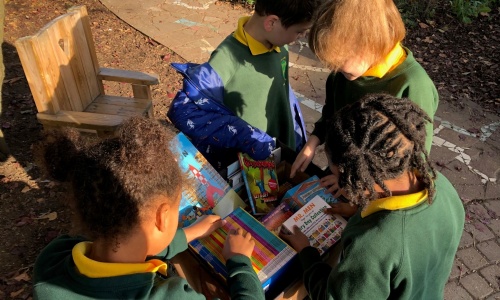 Children at John Keble have even more chances to enjoy reading.
In the mid-autumn sunshine the children of John Keble headed into the woody shades in a quiet corner of the playground to discover a treasure chest of books hidden away.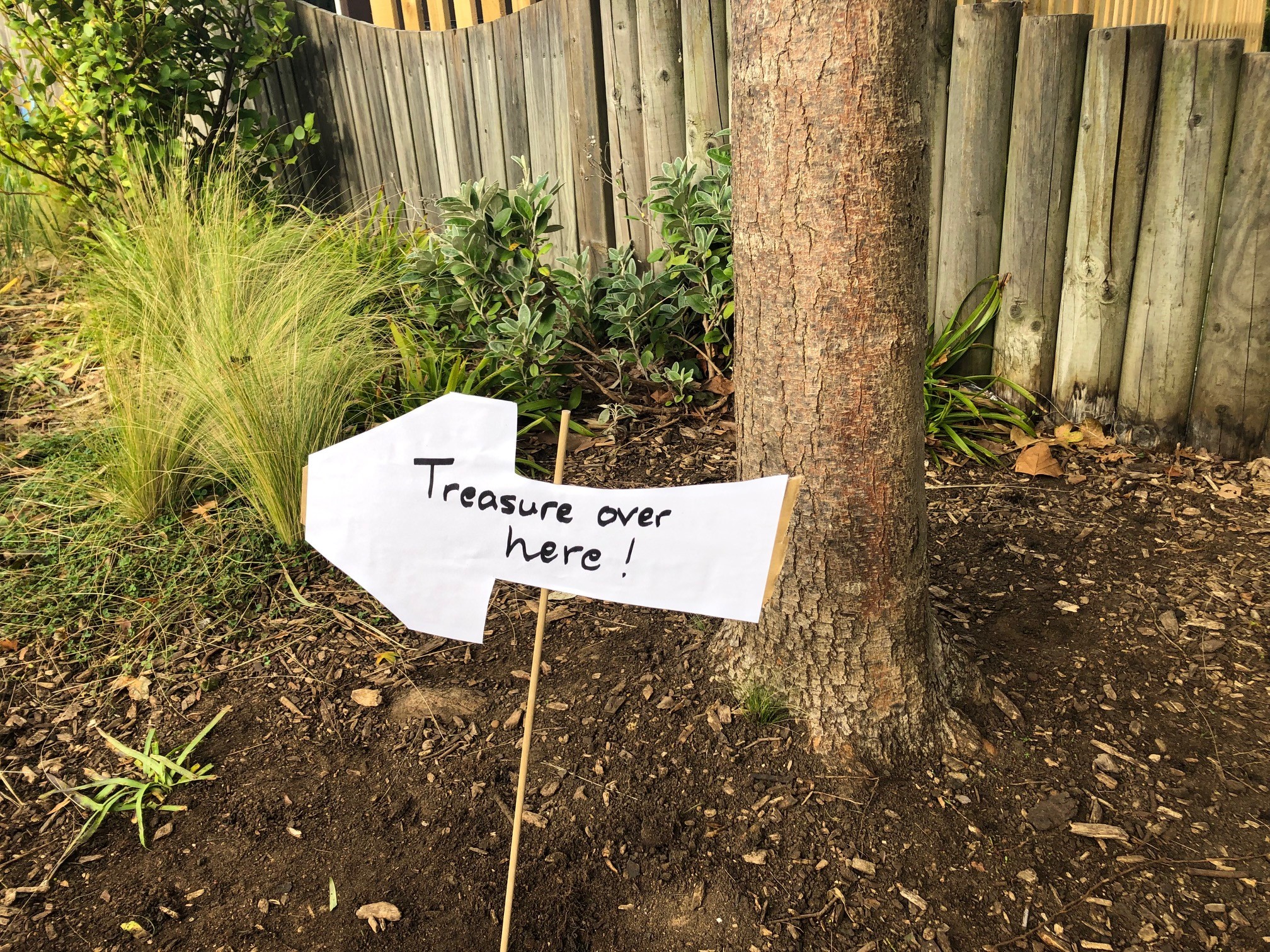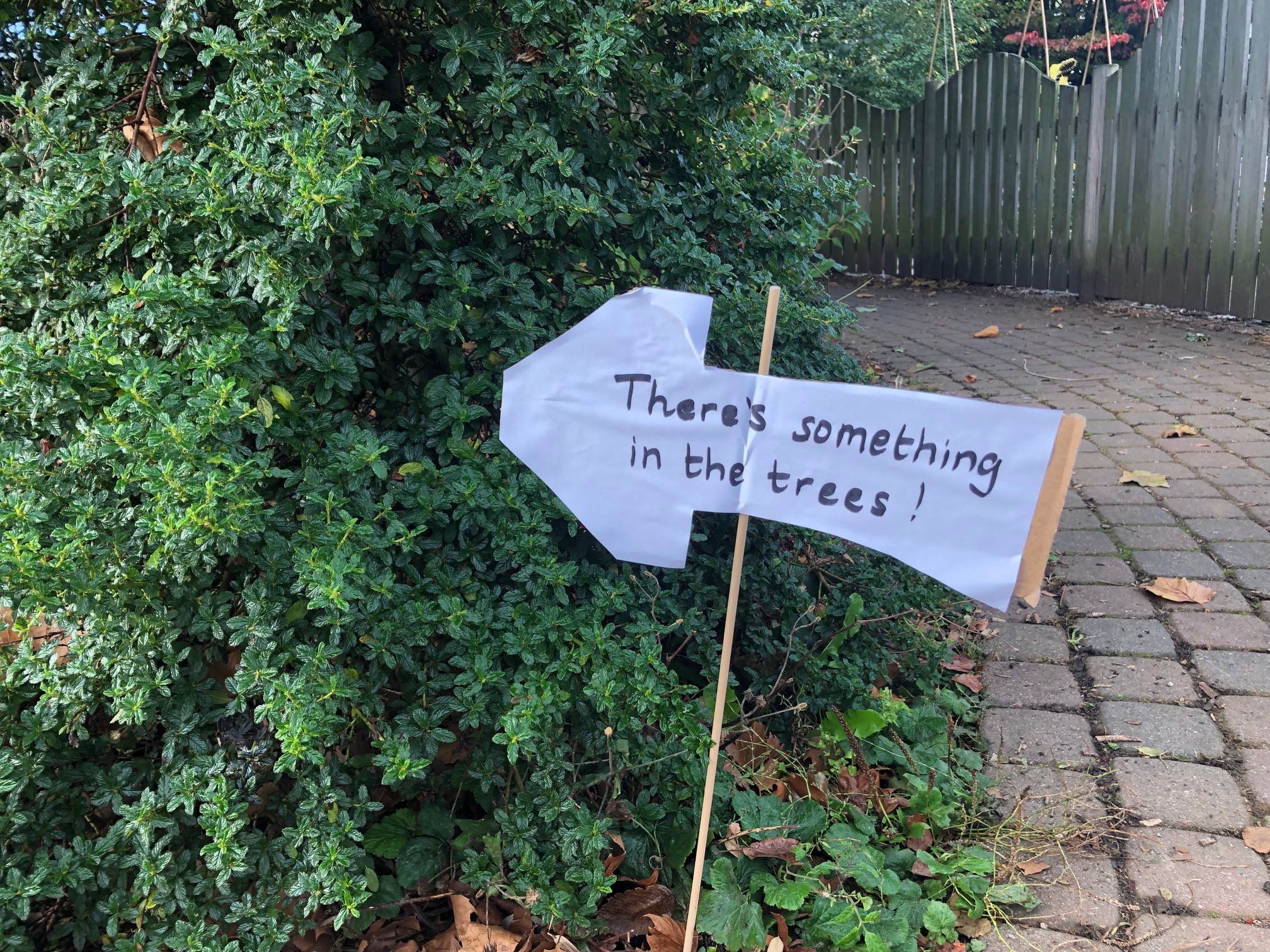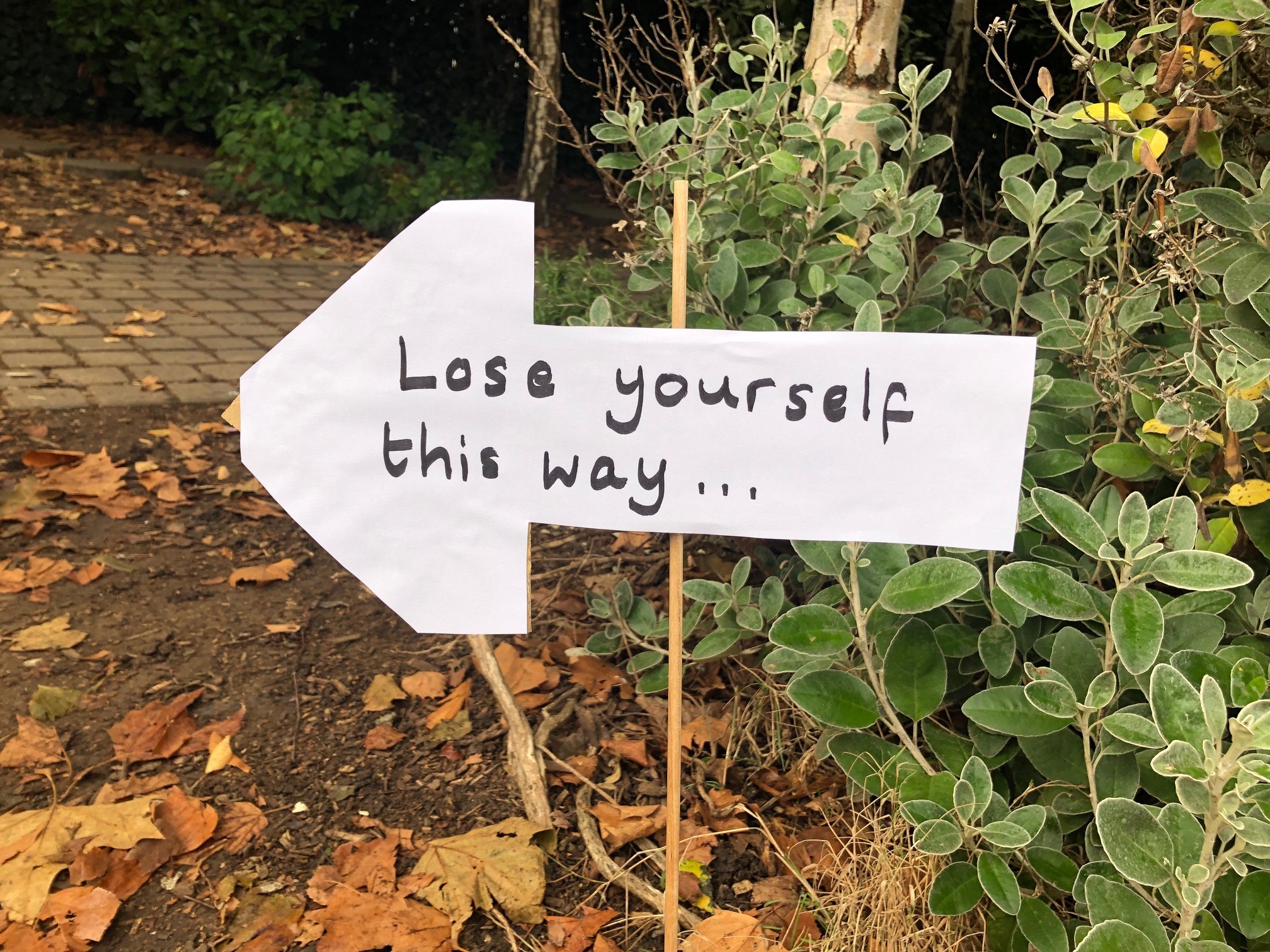 Playground Tales is a new initiative to encourage children to read during the lunchtime and playtime breaks - perfect for those children who want to lose themselves in the magical worlds of some of the greatest authors on the planet.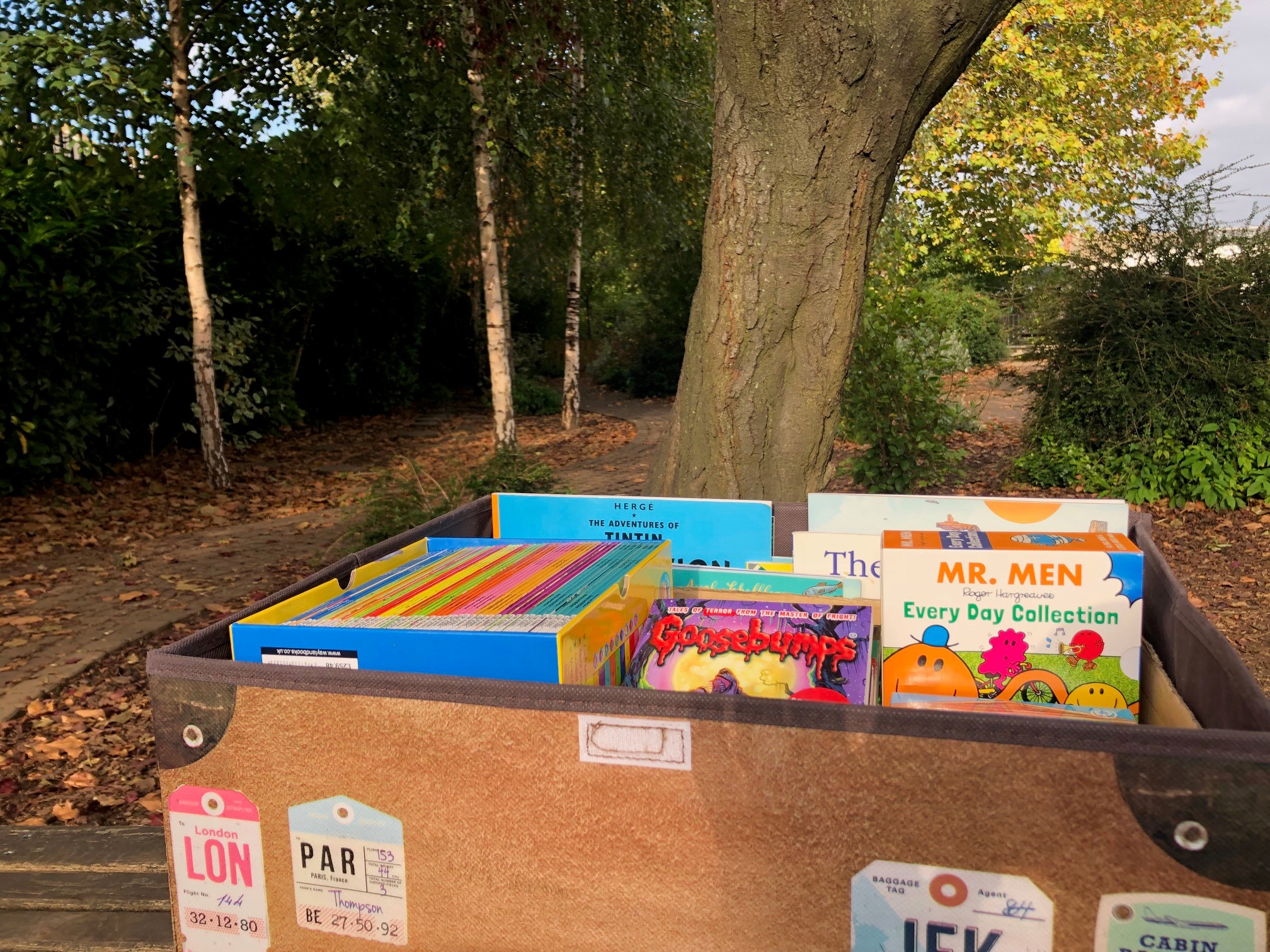 Available every day, this plethora of books is available to those children who simply want to read for pleasure. With tales for all ages, including the Mr Men books and many early phonics titles all the way up to the creepy Goosebumps, Beast Quest and Diary of a Wimpy Kid so beloved higher up the school, children of all ages are able to discover books that they can enjoy.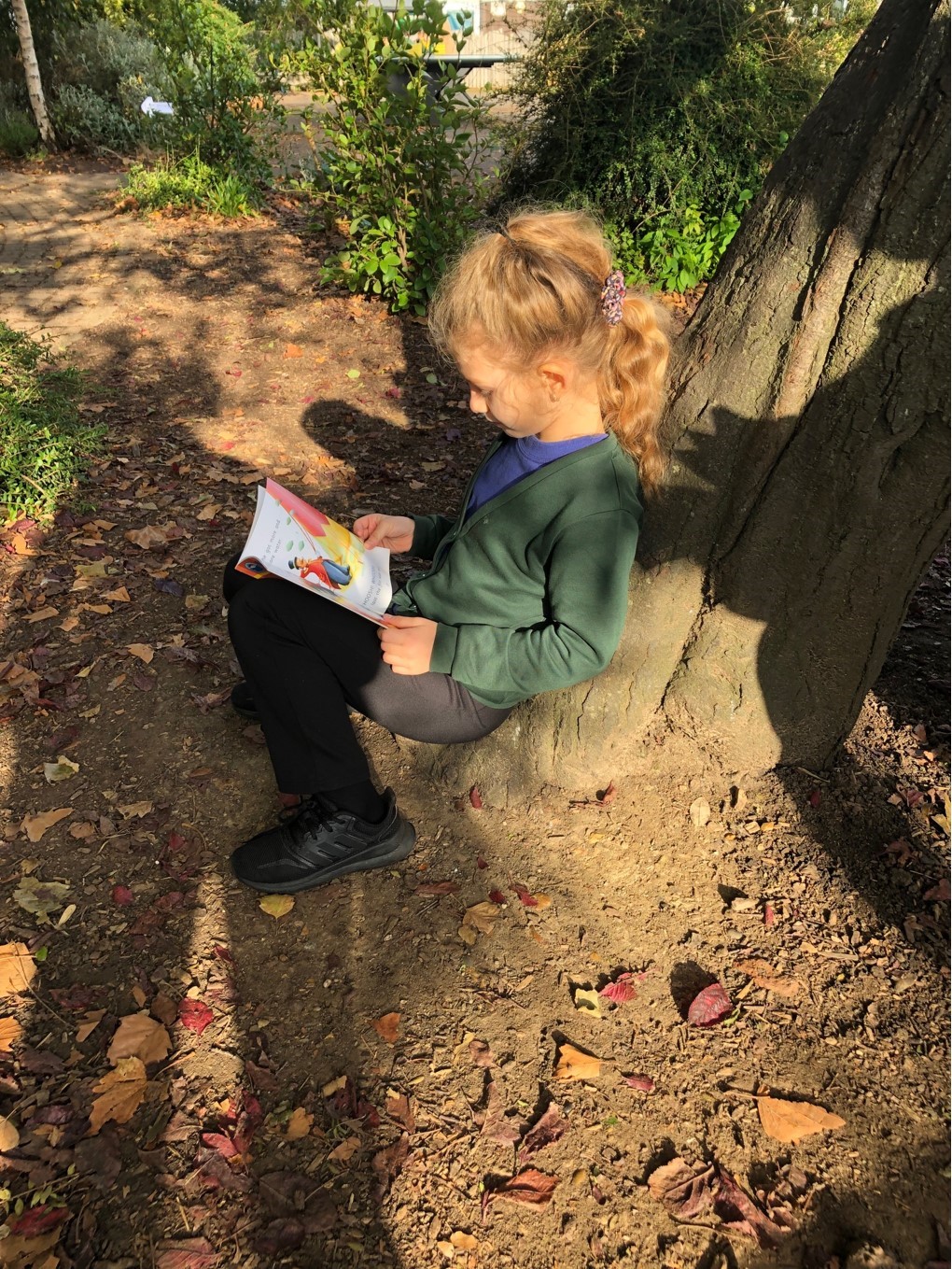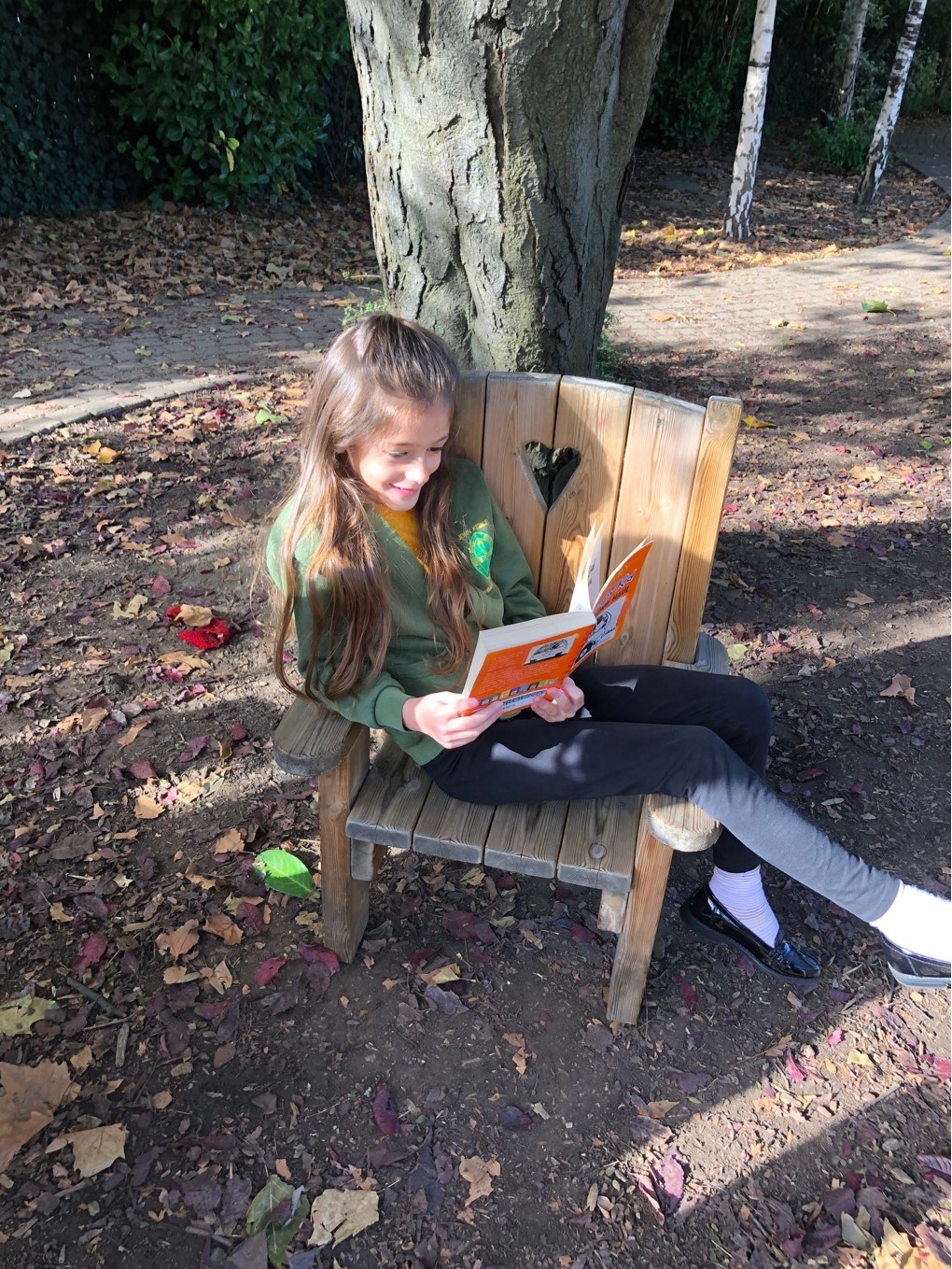 With Playground Tales, we're building on our vision to build a Christian sanctuary of learning, where children have the opportunity develop their love of reading and flourish.