Father Michael Retires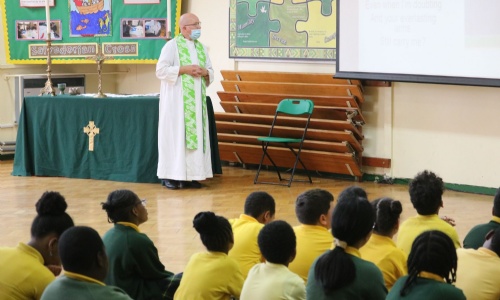 Father Michael bid farewell to the children of John Keble with a final Mass
Sharing the joy of God's love...
After 32 years of serving the community and John Keble School, Father Michael Moorhead is retiring from his role as a school governor.
He will be missed massively by the children and the staff and his influence will continue. Father Michael often visited the school and offered his help in many ways.