Parent workshop - Maths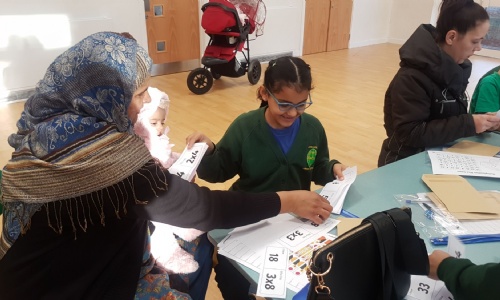 What a brilliant morning!
It has been so lovely to restart out parent workshop programme this term. This morning we welcomed a group of fantastic year 4 parents who came and worked with their children learning some multiplication games they can play together at home. Miss Hawker and Miss Auty taught them some card games, some dice games and a special game called Kaboom! Each child was then given a special pack of resources to take home with them. More photos here.