Working Alongside a Team of Researchers at The University of Oxford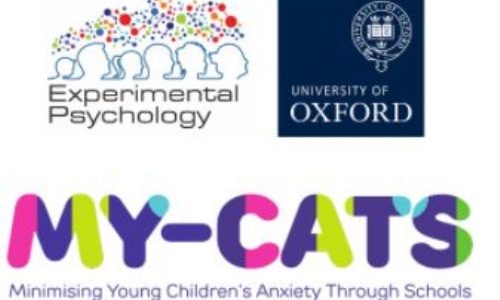 We are delighted to be working alongside a team of researchers at the University of Oxford on a project called MY-CATS.
The MY-CATS team are testing out a new way of identifying and supporting young children who might benefit from help to build confidence and reduce problems with anxiety, now and in the future.
We are inviting all parents/carers of children in all Reception, Year 1 and Year 2 classes to take part.
We would love it if all families in the participating classes got involved! As this project is to help reduce problems with fears and worries now and in the future, your child does not need to be experiencing difficulties with anxiety to take part.
You can watch a video about the project here:
Information for parents and carers - OSI (osiresearch.org.uk)
If you would like to take part, please follow the link below to complete the consent form and provide your contact details.
Parent Consent Form (ox.ac.uk)
You will then receive an email with a link to the screening questionnaires.
Please complete the consent and screening questionnaires by 7th March. We ask one parent/carer to complete the consent and questionnaires for a child.
If you have more than one child across the participating classes, you can complete the consent and screening questionnaires for each child.
Many thanks for your continued support.
Zohra El-Habti