Breadth of Creativity: School exhibition of work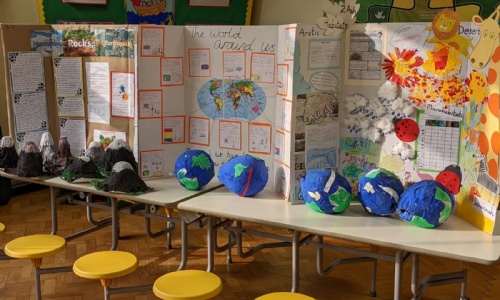 We hope you have chance to visit our curriculum exhibition this week.
The children, supported by their teachers, have prepared work from their learning this term around our school theme, "What a wonderful world!". The work represents many subject areas including writing, geography, history, art, and even home learning. Some members of our Junior Leadership Team have taken a lead in preparing the displays. Each class will get to visit the exhibition during the school day, as well as parents who are invited to pop by on Tuesday and Thursday evenings.
You can see lots more photos in the Gallery section of the website.