QuizClub Mathematics Tournament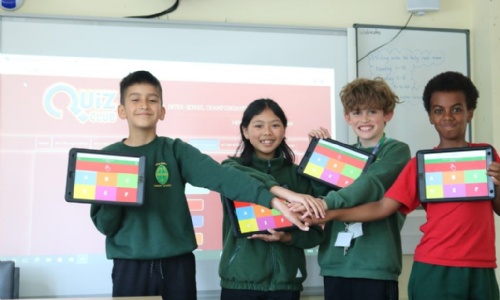 Our children finished 18th out of 88 schools in the local heats of national maths tournament.
A selection of 4 of our children from KS2 represented John Keble in a local area maths tournament. They performed remarkably well under pressure answering some very complex questions covering many branches of mathematics.
In the first round, the children placed 46th. They then placed 59th place and 50th place respectively in the next 2 rounds. For the final round, they pulled together and with some great teamwork jumped to place 18th position overall. What an amazing comeback!
Out of the 88 schools being represented, there were 270 teams of 4 children and out of the 1080 children, 1 of our children finished in position 52!
Well done to our maths team!