Celebrating The Queen's Platinum Jubilee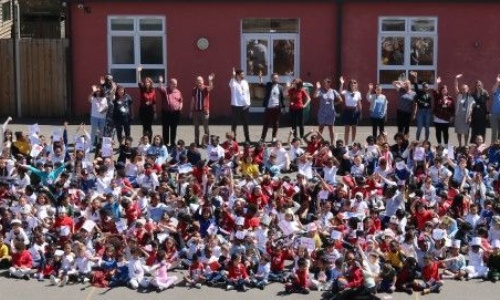 The school gathered on the main playground on the last day of the summer half-term in recognition of the Queen's platinum jubilee. All the children and members of staff donned clothing in red, blue and white to match the colours of the Union Jack.
The children have been learning about our monarchy and some of them spent the day fashioning flags and costumes and doing jubilee related activities.