Tributes to the Queen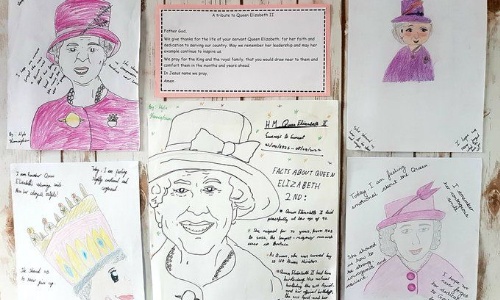 Along with the rest of the nation, our children have had opportunities to reflect on the life of the Queen and give thanks to God for her. The children have commented that: 'She showed us compassion and love' 'She showed us courage'.
The children practised writing in a style comparable to eulogies and prayers. One such piece reads:
'God,
Thanks for the life of your servant Queen Elizabeth, for her faith and dedication to serving our country. May we remember her leadership and may her example continue to inspire us.
We pray for the King and the royal family, that you would draw near to them and comfort them in the months and years ahead.
In Jesus name we pray,
Amen'.
What a very well written and articulated prayer!