JLT Selection Assembly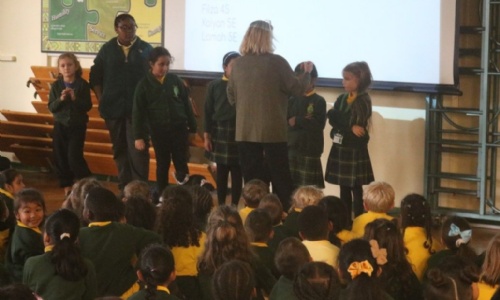 Today Mrs Allard announced which of our exemplary children made the cut for being part of the Junior Leadership Team. We have leaders who will set the example in a myriad of different areas. We have peer mediators, digital leaders, echo/health leaders, worship leaders and subject leaders who will assist with promoting UTW (Understanding The World), STEM (Science, Technology, Engineering and Mathematics) and CLL (Community Language Learning).
Well done to all of you who applied for a position!