JLT Environment Consultation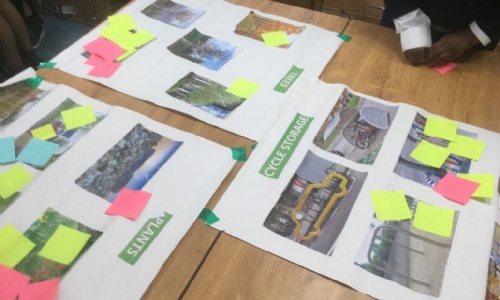 Today some of our Health and Eco JLTs were invited to attend a design consultation meeting hosted by a consultant from Brent Council.
The children talked about their experiences of our school street, contributed to mood boards and sketched ideas for improving the street. Ideas included bike storage, the addition of trees and plants, colourful designs and benches. We are looking forward to seeing some of these ideas actioned next year.