Year 4 Visit Hindu Temple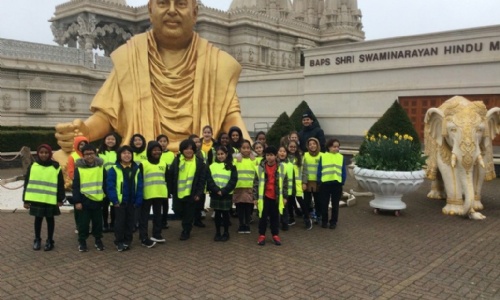 Children learning about the Hindu faith.
The children from year 4 spent an afternoon at Neasden's landmark Baps Shri Swaminarayan Hindu Mandir learning about the practices and rituals of people following Hinduism.
The children entered through the Haveli walking through atriums and courtyards before entering the Maha-Mandap (Great Hall) where they were offered an insight into the origins of Hinduism.