Year 6 Production - Dress Rehearsal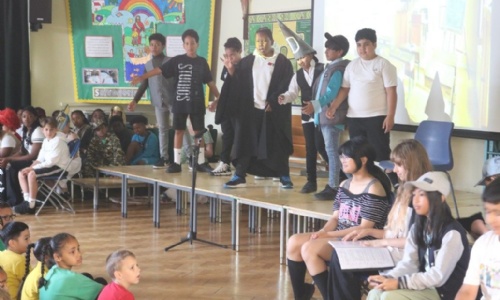 The Year 6 children entertained the children from KS1 with a wonderful performance!
The story is about an elderly couple whose museum is due to be shut down because it is unpopular. They enlist the help of their granddaughters who are influencers on social media and who used Alexa to make a change. They time travelled picking up different historical items along the way and showed these items on their YouTube channel to encourage people to visit the museum.